Free hosting for free people.
TuxFamily is a non-profit organization that provides free services for projects and contents dealing with the free software philosophy.
Read more
Forum activity
Latest projects
Getting help
Webmail
Panel access
News
Posted on Sunday 17 June 2012, at 20:01 UTC
TuxFamily.org will be to the Solutions Linux 2012 event in Paris on June 19-20-21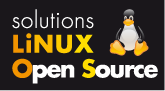 It will be a great time for all of us to meet, talk about your projects and to have some feedbacks on our hosting platform. You are all welcome in our cubicle for a coffee (or more !) We always enjoy having a special time with our hosted people so don't hesitate, come and have a talk with us.